I have a big crush for Eli's wonderful  blog : Flutterby Patch …especially when stumbling upon this . Just fly over there and you will understand why. very very cute.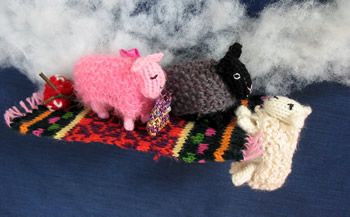 A font crush :
        today, by stereotype

A tutorial crush : patchwork fabric lamp shade tutorial    chez moda bakeshop seen @ Whip up
a tutorial by rachel of p.s. i quilt.

and a big music crush for persephone's bee… Singer and songwriter Angelina Moysov grown up in Russia. She moved to America in 1993 and soon met guitarist Tom Ayre. Bassist Mike Farrell and drummer Paul Bertolino round out the foursome.
Nice day , a song I really like, is included in their first, self-produced album, called City of Love.
♡ have the best possible day ♡